This Is Aleppo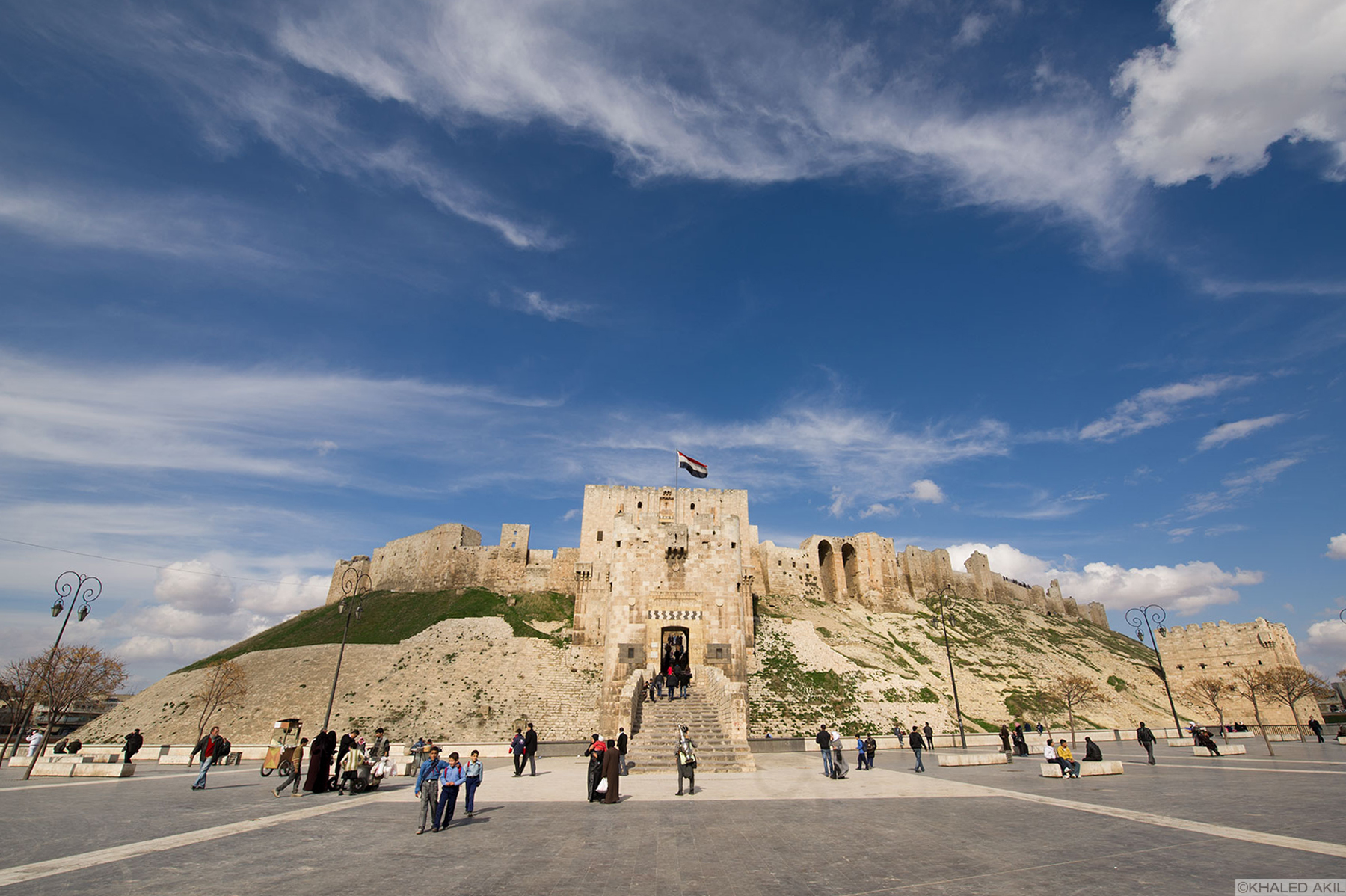 Aleppo is an ancient metropolis, and one of the oldest continuously inhabited cities in the world, it may have been inhabited since the 6th millennium BC.
The city's significance in history has been its location at one end of the Silk Road, which passed through central Asia and Mesopotamia.
The Citadel of Aleppo is a large medieval fortified palace in the centre of the old city of Aleppo, northern Syria. It is considered to be one of the oldest and largest castles in the world.
Excavations at Tell as-Sawda and Tell al-Ansari, just south of the old city of Aleppo, show that the area was occupied since at least the latter part of the 3rd millennium BC.
Aleppo appears in historical records as an important city much earlier than Damascus. The first record of Aleppo comes from the third millennium BC, in the Ebla tablets when Aleppo was referred to as Ha-lam.
In 1400, the Mongol-Turkic leader Tamerlane captured the city again from the Mamluks.[48] He massacred many of the inhabitants, ordering the building of a tower of 20,000 skulls outside the city.
Aleppo became part of the Ottoman Empire in 1516, when the city had around 50,000 inhabitants. It was the centre of the Aleppo Eyalet "province"
As a result of the economic development, many European states had opened consulates in Aleppo during the 16th and the 17th centuries, such as the consulate of the Republic of Venice in 1548, the consulate of France in 1562, the consulate of England in 1583 and the consulate of the Netherlands in 1613.
At the end of World War I, the Treaty of Sèvres made most of the Province of Aleppo part of the newly established nation of Syria.
The State of Aleppo was declared by the French General Henri Gouraud in September 1920 as part of a French scheme to make Syria easier to control by dividing it into several smaller states.
Aleppo is the most populous city in Syria, with a population of 2,132,100 as indicated in the latest official census in 2004 by the Syria Central Bureau of Statistics (CBS).
As one of the largest Christian communities in the Middle East, Aleppo is home to many Oriental Orthodox Christian congregations, also the city was home to a significant Jewish population from ancient times, the Great Synagogue, built in the 5th century, housed the Aleppo Codex.